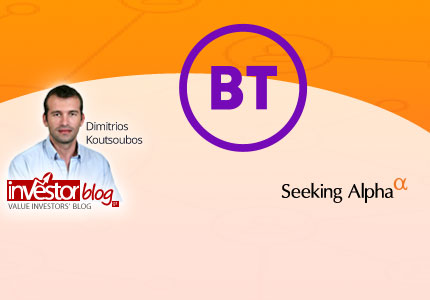 Recently, I uploaded a new article on Seeking Alpha about the BT Group (BT). The undervalued stock trades for a P/E of 6.5x, and is one of the most strategic, defensive and stable companies. For more details, see the full article on Seeking Alpha here.

Dimitrios Koutsoubos

*Content presented on Investorblog does not present any recommendation for stock transactions. All investors are advised to conduct their own independent research into individual stocks before making a purchase decision.