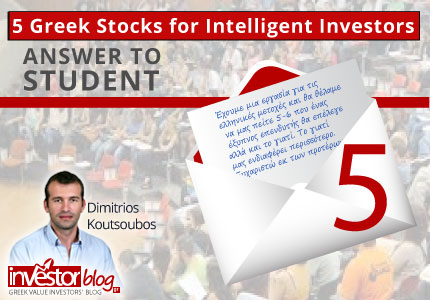 By Dimitrios Koutsoubos
Dear Investorblog's friends, I received the above message from a student. Like in similar cases, I prefer to answer in public, so that more of you can reach these thoughts, and for the opportunity of discussion.
We have given a homework about Greek stocks and we would like you to tell us 5-6 that an intelligent investor would choose and why. "Why" is more important for us. Thank you in advance.